Aesthetic Nurse Software
"Your digital clinical pathway" was the primary objective for Aesthetic Nurse Software.
A new cloud-based software product targeted at independent nurses and practitioners allows users to follow a clinical pathway, acting as a digital checklist to ensure all aspects of treatment and procedures are compliant and documented.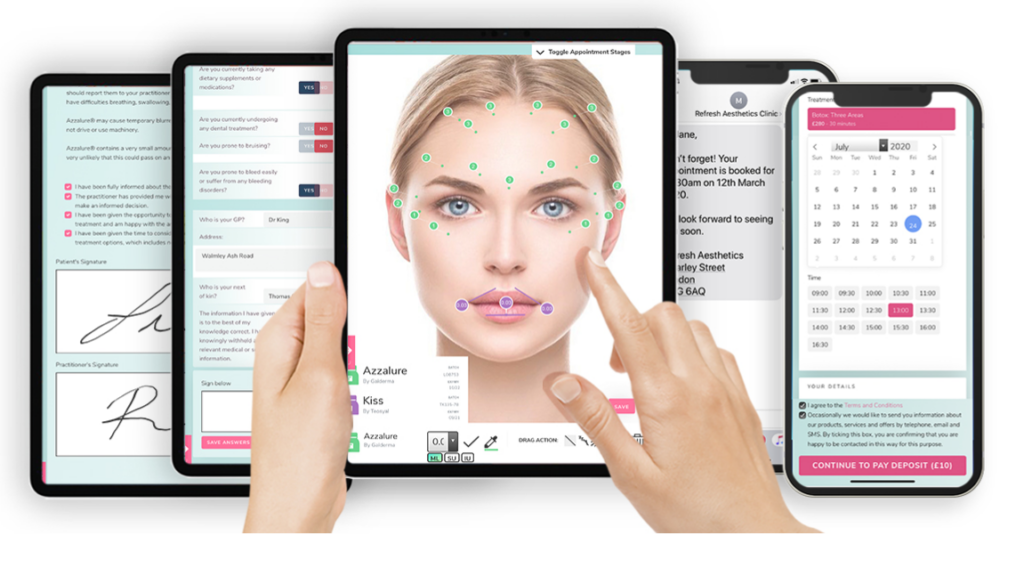 Our Solution

The first iteration of the software is a versatile cloud-based web application allowing you access to the software on any device without the need to download an app; this gives the users ultimate flexibility on how they wish to use the software.
Special care and attention have been given to the user experience on each device, involving the creation of bespoke drawing tools to allow the practitioners to record and document treatment details that are personalised to the individual.
The platform is also responsible for the collecting and management of users subscription data and billing with full integration with Stripe.
Results
The feedback from customers on the initial version of the software has been overwhelmingly positive. The product is in a phase of continuous improvement and new features are being added.
"Appoly have been fantastic in getting our software developed. They took the time to understand our needs and were full of ideas and solutions along the way! We are so pleased with the results and would certainly recommend them."