Alice IOT
Alice IOT is a leading technology company in the cross-border e-commerce space. The Alice IOT platform and protocol allows a parcel to intuitively find the optimum route to its recipient through a global, digitally integrated, peer-to-peer network of carriers and intelligent routing nodes.
Problem
Alice IOT required a development team to work alongside their internal team to finish building their Google Cloud solution.
Solution
Following a team augmentation approach, we provided development expertise in Google Cloud to develop and support the Alice IOT solution. Alice IOT is a leading global eCommerce solution creating the most efficient and sustainable use of transit resources.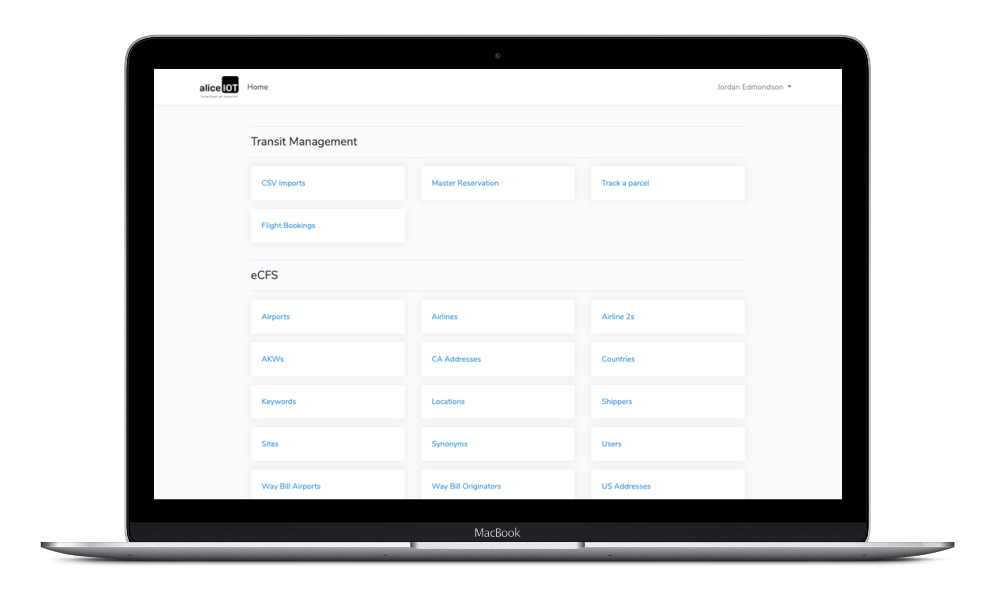 Our Process
We implemented a team augmentation strategy in our approach to development, involving the team becoming part of Alice IOT's internal team in order to fulfil the development roadmap; working in direct collaboration.

The Alice IOT client system initially ran on parcel sorting machines and accurately measured weight and parcel dimensions based on a unique barcode per parcel.
We worked with Alice IOT to extract new parcel weights and dimensions from this database and load them into a central Cloud Spanner instance that already existed in a GCP environment.
Once these weights and dimensions were updated in Spanner, a daily process extracts parcel data based on a unique ID (the barcode) and provides a JSON/XML extract for Alice's customers, streamlining and enhancing the process.
Features
Alice IOT intuitively selects the optimal routing based on parcel characteristics and available capacity in the network.
The solution delivers total transparency and visibility with completely joined up, single-source data in one place.
End to end tracking and parcel level visibility