Cafe2u
The Cafe2U mobile app brings award-winning coffee crafted by expert Baristas directly to your workplace or event, the app can be used to manage loyalty stamps, free drinks, pre-paid drinks and track your driver's progress!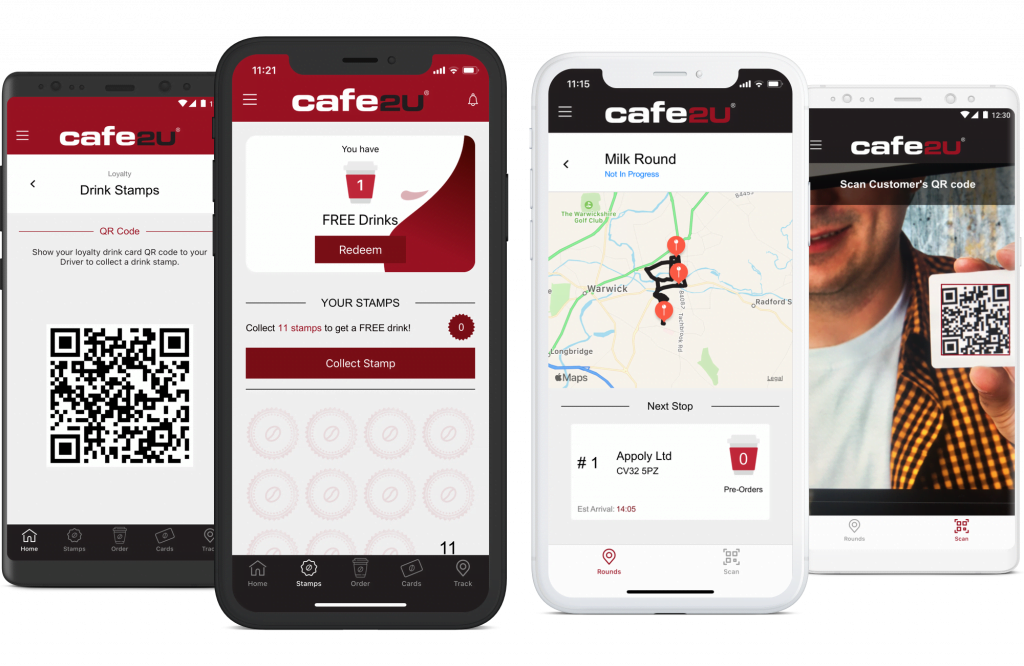 Problem
Cafe2U's mobile delivery service lacked visibility, making it difficult for customers to track and observe their drivers location and progress. Similarly, despite the popularity of their loyalty scheme, Cafe2U wanted to digitise their processes; offering a superior customer experience by moving away from pre-paid cards and their paper-based loyalty card scheme.
Our Solution
Push notifications to alert customers that their driver is 'on the way' or 'outside', as well as driver tracking via the Cafe2U mobile app, provides much-needed visibility to customers. Each customer has a specific QR code which the driver can scan to process pre-purchased beverages and collect stamps, as well as a digital loyalty card ensuring that there is less for the customer to worry about.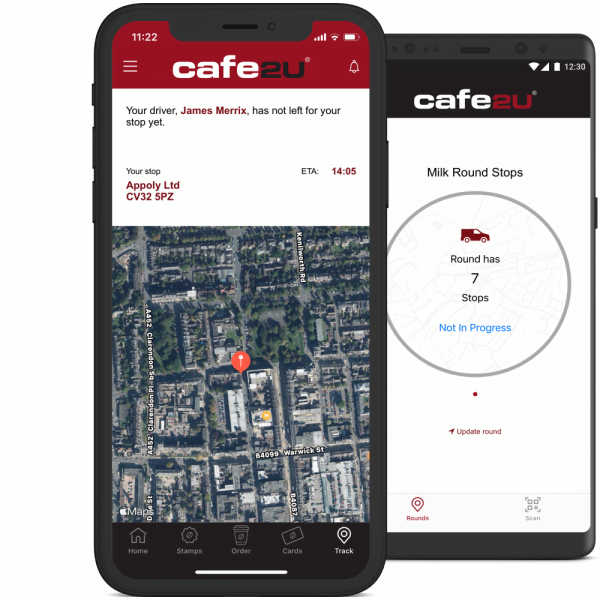 Our Process


For Cafe2U, it was essential that the sense of community and interaction between drivers, customers and colleagues who congregate for a coffee break remained the fundamental part of the customer experience. We worked closely with the Cafe2U team to ensure that the system did not become too automated and that the strong sense of community remained the main element of the customer experience alongside offering greater visibility and efficiency for customers.
Features & Functionality
Track your driver with live updates
Push notifications eg. 'your driver is on the way'
Collect loyalty stamps and earn free drinks
Acquire pre-paid drink cards and spend credits
QR code to process pre-purchased beverages & collect stamps