Pocket Physio
Practice Plus approached Appoly with the aspiration of enhancing their existing 'Pocket Physio' application, helping patients pre and post-surgery carry out the correct physiotherapy exercises.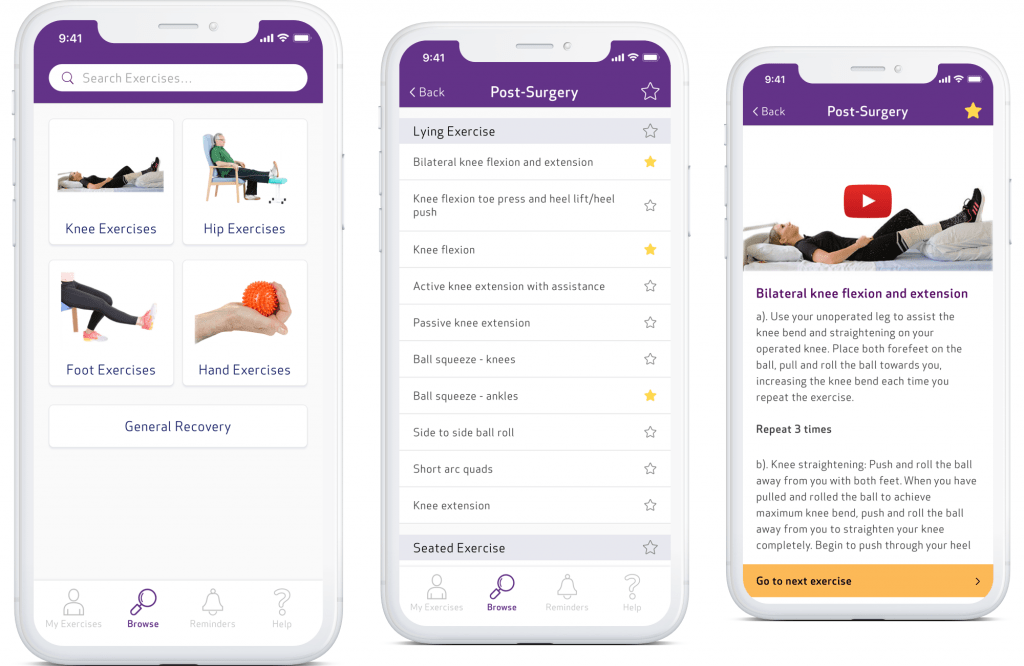 Problem
Practice Plus approached Appoly in need of a re-design and re-build of their existing Pocket Physio application.
Our Solution
The Pocket Physio solution features both videos and text instructions on pre-operative and post-operative physiotherapy exercises. The app enables you to establish a strong exercise regime before surgery that you can continue post-surgery, helping patients recover as quickly as possible.
Our Process

COLLABORATION
We were aware that the Pocket Physio app was a useful tool for patients and popular amongst orthopaedic surgery patients. However, the app needed a complete redesign and a re-build with improvements to the functionality, offering a better service to users.
We worked collaboratively with the Care UK team to design and develop the solution, ensuring that we created the best possible user journey so the app is simple and easy-to-use for all patients.
Features & Functionality
My Exercises – A list of personalised exercises
Exercise Library – browse through exercise library; knee exercises, hip exercises, hand exercises and foot exercises
Reminders