PSC Support
PSC Support is the leading UK-based charity organisation for anyone affected by primary sclerosing cholangitis (PSC); a chronic illness that affects the liver. PSC Support is working to improve the lives of people affected by PSC by providing vital information and support.
Problem
After updating their website in 2019, PSC Support decided to extend their digital capabilities further by developing an app for their members/supporters to assist them with living with PSC.
Solution
The purpose of the app is to provide various support, monitoring and feedback tools for patients with PSC; to help them in coping with the condition on a day-to-day basis. A secondary element is to aid PSC Support in vital data capture, analysis and insights to be used in research studies.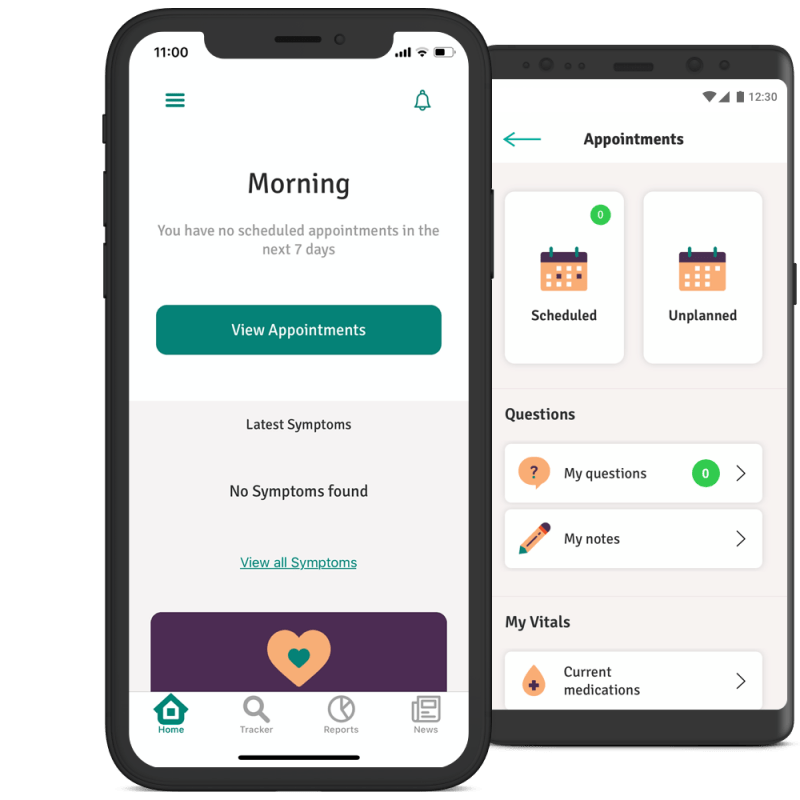 Our Process
ENHANCING VISIBILITY
‍
PSC Support wanted a digital and intuitive way to capture and record PSC symptoms such as pain and itching. The aspirations for the app were to allow patients to record symptoms and early warning signs in the app to present to their consultant during appointments; providing greater visibility for the doctor and patient.
COLLABORATION
Appoly worked collaboratively with the PSC Support team; kicking off the process by brainstorming and mapping out various user journeys.
The challenge Appoly faced was how to make it as intuitive as possible as there were lots of data collection forms that needed to be incorporated as well as the aim of including visual reporting. We even incorporated a "body" image so users can tap on various parts of the body to record where the symptoms are.
Features
User Profile including 'Current Medications', 'Emergency Contacts' and 'Latest Tests.'
Notifications & Alerts
Health Tracker – record symptoms/feelings eg. 'fatigue'
Appointments
Guidelines
Acute Cholangitis
Reports
Surveys
News
Clinical Trials
SupportAbout us