ZoomClinic
The client approached Appoly with the objective of developing a mobile app that enhances the experience of searching for and booking an appointment with a local healthcare professional.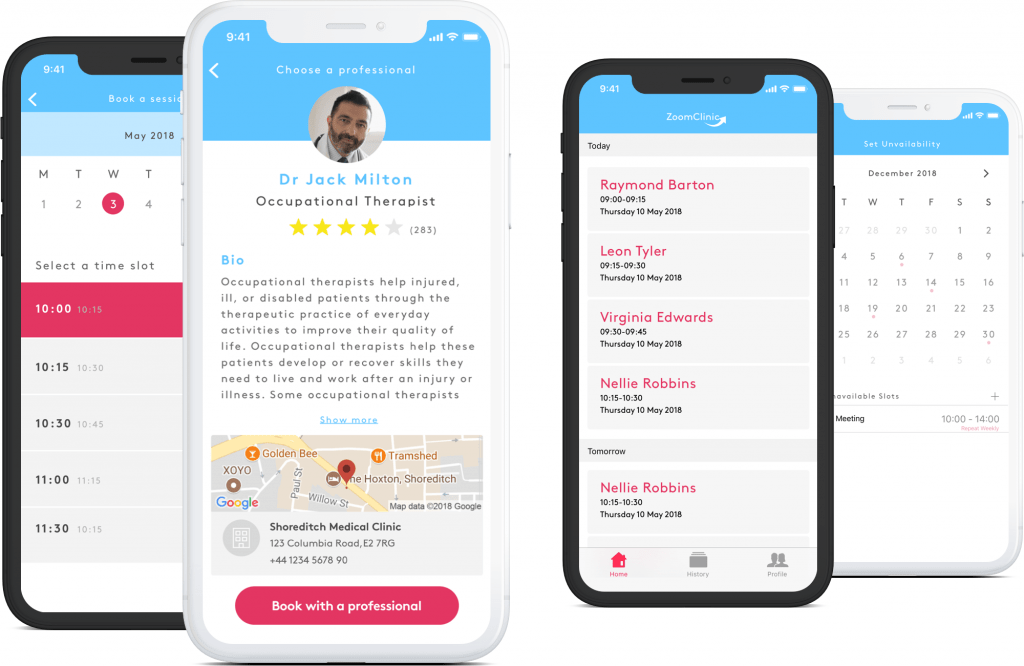 Problem
Our client acknowledged that it is becoming far more difficult for patients to book appointments with healthcare professionals due to the increasing pressures, and strain on resources that have overwhelmed the NHS. This is causing an issue for a wide range of age groups who wish to visit healthcare professionals outside of standard surgery hours. In addition, due to the fact that doctor surgeries are unused outside of standard surgery hours, NHS doctors are able to practice privately with the capacity to help those seeking medical advice outside of such times.
Our Solution

The client recognised the correlation between these two factors and wanted to develop a mobile app that would connect those seeking medical advice outside of standard surgery hours with the healthcare professionals that practice privately.
We helped the client develop an iOS app that allows users to specify what kind of healthcare professional they would like to see (for example, a psychologist, a paediatrician, a neurologist etc.) from a dropdown list, and provides users with a list of local clinics where they can book an appointment in the calendar themselves. The app enables the healthcare professionals to be vetted, prompting them to enter their area of expertise and then allowing them to configure their availability.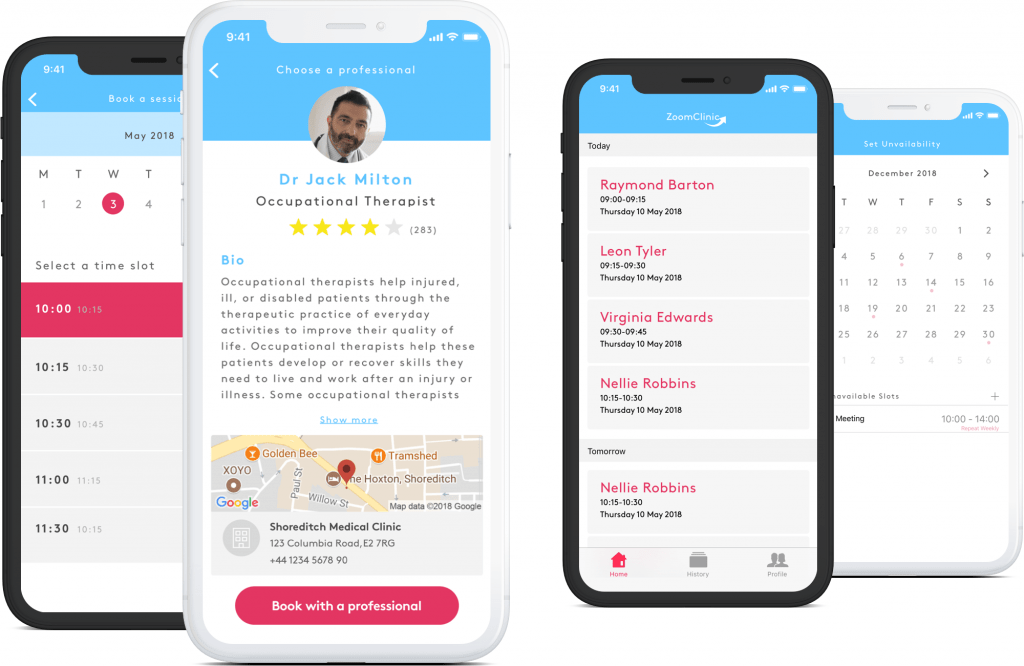 Our Process
UNDERSTANDING OUR DEMOGRAPHIC
The Appoly design team created a user journey to cater for the patient and the healthcare professionals. The client decided to build an iOS app initially as this software is compatible with the predominant device used by the target market (iPhone), looking towards a future Android build.
CREATING A BRAND
We created a clickable prototype and developed branding as well as a logo for the client.
FEATURES
Appoly built a backend control panel to manage and authorise the range of healthcare professionals within the app. Additionally, users can pay for their consultations within the app through Stripe which has been integrated with the app to accept payments.
Features & Functionality
User access: login with credentials
Calendar
Location
Profile
List of doctors: doctors are filtered by closest location and soonest availability
Book appointment
Manage appointment(s)
Payment, via Stripe
Email confirmation