User Experience and User Interface Design
Speak to our UX designers in Melbourne today to have a conversation about how our designers can enhance your user's experience on your digital platform. We will help your business outline your user's goals and journey's which will create an effective connection with your customers.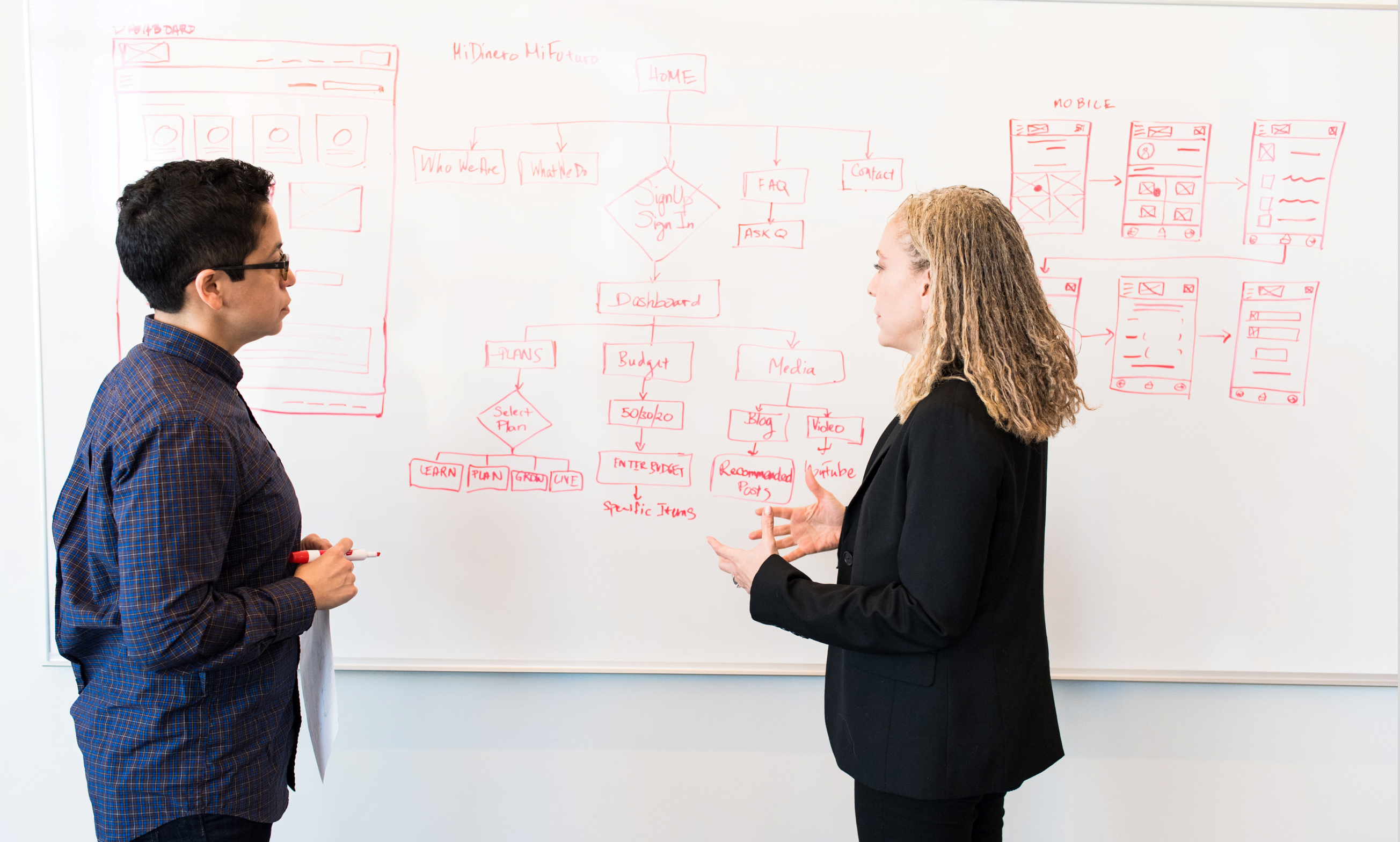 UX design is often ignored and it's easy to blame your app or website's design, content or features for visitors not converting on your digital platform. The main problem is normally a poor UX. When users visit your website or app and they cannot find what they are looking for on your platform, they will probably turn to a competitor.
Here at Appoly, our UX designers in Melbourne are motivated by a desire to enhance user experience. Our designers have had years of experience for apps and websites across a range of sectors. We have helped a collection of companies ranging from small start-up businesses to large international corporations. Our UX design services includes, UX strategy, web design, testing and UX research. Start increasing your conversions by providing a high-quality experience for your users.
Information Architecture
Content placing on your app and website is crucial for your digital solutions. Structuring and organising content that you have produced is a key factor in UX design. It's extremely important that you get this correct, mistakes can have a negative impact on usability and how information is found on your digital platform with a search. Awareness and understanding of the principles of information architecture enables us to provide digital experiences that deliver positive results for your organisation. Using an amalgamation of research, experience, and development we can make sure your digital presence online is second to none.
Design & Build Process
Here at Appoly, we develop from the ground up, meaning our design and build are based on detailed foundations and we never take any shortcuts when it comes to our design and development services. Every project we deliver is bespoke and tailored to your business and our UX design approach works hand in hand. Our philosophy is to ensure we test your apps and websites consistently throughout the build process. This allows us to identify any potential issues and get those ironed out before launch.
Design
We specialise in delivering digital branding that connects with your customers, tells a story and welcomes them into your customer before a human connection between the user and yourselves is made.
Prototype
Finally, into the sprint mode of your digital product. Creating prototypes enables our UX designers to come up with ideas and test them at a fast pace. The idea of a prototype is to get a usable design in-front of the client and users to allow you to get constructive feedback, where then we can make changes.
User Interface Design
Our UI designers have the knowledge and experience needed to design and build beautiful products, carefully thought about websites and apps. When it comes to design, no decision is taken lightly, in-depth discussions take place to ensure that features such from call-to-actions to interactions are provided correctly into the design. The team of UI designers create an experience that is easy and clear to the end user.
User Accessibility
Accessibility is one of our main priorities when designing and developing a digital product. We ensure that we apply industry best practises when it comes to accessibility on screens. Our designers have the experience in designing for specific users needs in relation to text sizes, colour contrasts, alt text on images. We always ensure that user experience is enjoyable from the first time they click through to when they leave.
Contact Us for UI & UX Design Services in Melbourne, Australia
Get in touch with our UI & UX developers in Melbourne about your User Experience requirements here.