How much does it cost to develop an app? Well, unfortunately, there is no fixed price, the cost of an app depends on its complexity.
As experienced app developers, we are often asked by prospective clients with an app idea; 'how much will my project cost?' This is always a difficult question to anwser initially because without much knowledge of your requirements and objectives we are unable to provide an accurate quote straight away. In order to provide an accurate quote, most app development agenciees will request a Mobile App Requirements Brief to clarify your app's features and functionalities, or a specification document detailing your technical requirements.
How to estimate the cost of your app idea
The first thing to be aware of is that you are paying for the development team's time, not the product or solution itself. Therefore, the more complex your app, the more expensive it will be to develop because it requires more hours to build. For example, the difference in time between developing a simple content-based app compared to a complex gaming app can vary dramatically, from £20,000 to well over £100,000. So, by clarifying the purpose of your app and how you want it to function, which platform you want it built on and who your target demographic will be, your app developers should be able to provide an accurate estimation of mobile app development costs.

How to estimate the cost of your app idea
1. Complexity of Features
When starting your project, you need to define your app's functionality and clarify the complexity of these features/requirements. Will your app require simple functionality, or will the features be more complex? The more complex your requirements are, the more hours your developers will have to work on your product and consequently, the more money it will cost you. Here's a list of more complex apps that your idea may fall into:
Data consumption apps
Social networking apps
E-commerce apps
On-demand apps
Marketplace apps
Gaming apps
Enterprise-level solutions

2. Which Platform? Android vs iOS
The platform you choose to launch on first can have a big impact on the mobile app development costs. Since iOS and Android use different languages, developing both natively doubles the cost. If you are looking to keep the cost down, you may want to consider launching your app on one platform only; iOS or Android. Apple products still dominate the market in the UK and the US so we often recommend launching on iOS first and then developing an Android app afterwards if you'd prfer to prioritise one platform for initial launch.

3. Features and Functionality
Once you have decided what platform to build on, it is important to think about the smaller details. In terms of the app's functionality, think closely about the user journey. Does the app need a login feature or a screen that enables users to create a personal profile? Does it need a messaging service or a GPS location tracker? There are no exact figures for how much different features will cost as they will differ between projects and development agencies. Again, you must remember that you're not paying for the features themselves, you're paying for the development time it takes to build the features. Here are a few features that typically fall on the higher end of the development-cost scale:
Social media integration – allowing users to share content on socials within the app
E-commerce – ensuring that payments are processed securely
Databases – an app that stores third-party data
Enterprise-level solutions – designed to integrate multiple facets of a business or team by syncing various business processes and databases on one accessbile platform for employees
Servers – are you paying for your developer's servers?
24/7 support- do you require continuous support and maintenance?
Features such as third-party integrations and a back-end admin panel or infrastructure are also additions that can be costly to develop. The back-end is often the most over looked part of the app, but is key to the overall success of the product. From the back-end admin control panel, you can manage the app, content and users. Rather than using an open-source CMS, Appoly develop all backend systems bespoke to your requirements. We use a Symfony framework to ensure it is secure, scalable and robust. Depending on access levels, the amount of information the database needs to store, and its complexity, the backend system can cost from £5,000 to £30,000 to build.
It is also important to bear in mind that taking payments within your app can be expensive, especially if you are considering using external payment platforms such as Paypal or Stripe.
We recommend that the first version of any app should be stripped back to just the core or essential features, to ensure it is approved by the store during the submission process and to keep the mobile app development costs down. This is called the MVP (Minimum Viable Product), it is an app with the minimum functionality possible whilst still providing a viable solution for users. Once you have decided on your app's basic functionality it will be easier to provide a good idea of how much your project will cost.
‍
4. Don't forget about marketing and maintenance
‍Marketing your app is also essential, due to the competitive nature of the App Store and Google Play Store. Therefore, you should set aside 30% of your total investment for marketing your app. Don't forget, that updates and maintenance will also be required beyond development, so remember these additional mobile application development costs. (Take a look at Appoly's App+ service here.)‍
Discovery and Design
Appoly offers a Discovery and Design package which acts as a useful pre-investment, laying the foundation for the end-product. This involves carrying out detailed user research and using this to create a mock-up of your app, including sketches, wireframes, and a UI and branding kit. We then put these together to create an interactive prototype that demonstrates your app's basic functionality. This provides a valuable insight into what the app will look like and how it will work. More importantly, it is also a way to gauge an estimate of how much it will cost to build.
To summarise, mobile app development costs will differ depending on a number of factors. Beyond this article, the Appoly team have a wealth of experience and are more than happy to discuss the estimation process further with you. Get in touch with Appoly today so we can work with you to finalise your requirements and provide you with an estimated cost.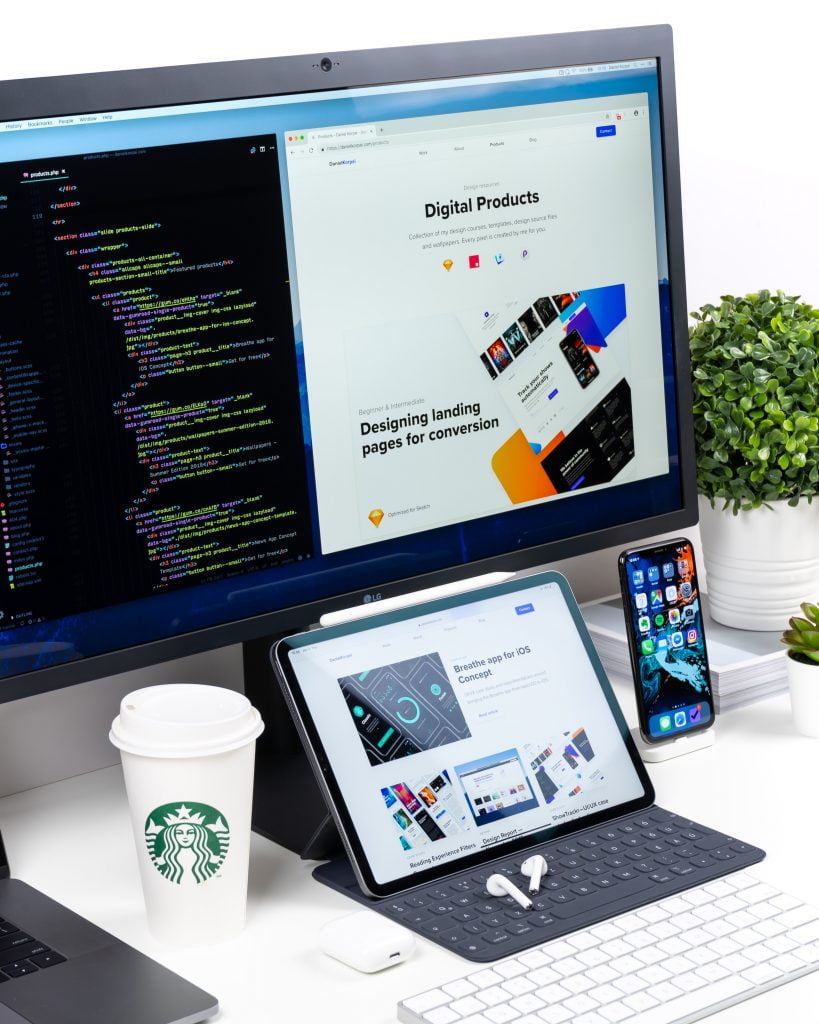 Email for enquiries: georgia@appoly.co.uk