Based on a wealth of experience building digital solutions for clients, we have delivered a wide spectrum of digital products ranging from websites, backend systems, API integrations, to mobile apps and enterprise-level solutions.
Whilst mobile apps are a great digital investment for a lot of businesses looking to leverage the power of technology or transform digital processes, apps are not always the ideal solution for every business.
Many startups, looking at the success of Uber, Airbnb and Instagram for example, assume that a mobile app is the best place to start, however, this is not always the case. With a limited budget it may be best to test your concept with a web-based MVP. A website can prove to be more cost-effective and provide a greater level of flexibility as it's easier to make changes to your website after you've received user feedback and are ready to jump into the next phase of development.
Before making your decision, consider the tips and advice we have put together below aimed at helping businesses understand the value of mobile apps and websites respectively.
Consider Your Target Market
It's important to carry out extensive research on your user base in order to decide whether a website or a mobile app will suit user needs and generate more conversions. If you're targeting an older user base eg. 65s and over then a website may be a better starting point as opposed to a mobile app.
Whilst older internet users are increasingly active online, some older people lack online confidence as research reveals that a large proportion of individuals over 65 are less likely to trust companies to keep their data secure online, especially via mobile apps. A fifth (20%) of people over 65 describe themselves as 'not confident' online, much higher than the average (7%). Subsequently, it's evident that older users feel more comfortable browsing through a website on a desktop as opposed to using a mobile app on a smartphone, considering a significant percentage of older users may not have access to a smartphone.
On the other hand, if your target user base ranges from the 16-30-year-old market then a mobile app will be well received and will generate a significant number of conversions. Millennials and 'Gen Z' users are accustomed to seamless user experiences online when engaging with brands and will expect attractive UI and a user-friendly experience whilst using smartphone applications. Studies reveal that social networking applications and marketplace apps are most popular amongst 18-29-year-olds, with over 44% of individuals aged 18-24 using social media apps more than five times a day. These statistics should be taken into consideration by businesses looking to disrupt younger markets.
Start off with a mobile app if you're considering the following:
Personalising your user experience
Websites and web apps offer personalised experiences to users, however, if your users desire a greater level of personalisation or there is a networking/social element to your product then a mobile app is the better approach. Mobile apps facilitate greater personalisation enabling you to offer tailored communication to users based on their interests, location, usage and behaviour. Apps not only offer a far more personalised customer experience and the ability to offer custom recommendations, but it's easier to track and observe user engagement via a mobile app, allowing you to improve conversion rates. For example, the 'explore' page on the Instagram application is tailored towards user preferences, automatically recommending images and content based on posts similar to those 'liked' by a user or 'liked' by accounts that the user is following.
Have you thought about native smartphone functionality?
Although websites and web apps have advanced dramatically in recent years with the advent of HTML5, it remains difficult to access the native capabilities of your smartphone or computer via a website or web app. Developing a mobile app instead of a website will enable you to access and capitalise on the native functionality of a mobile device such as a smartphone camera, contact list or GPS. Additional native functionality will enhance the user experience of your product and subsequently, provide a superior level of customer experience. For example, the 'live location' feature on the Uber application, enabling users to share their location with others would not be possible on a web application or a website.
Will your users require offline functionality?
Additionally, if you want to enable users to access content without an internet connection then a native mobile app is the ideal solution as users will still be able to use the app offline as opposed to a website or web application that is limited to an internet connection. At Appoly, we built an automatic 'sync' functionality for our client Thames Water's application, so data syncs automatically when the user is connected to the internet.
Have you thought about notifications?
Notifying users via a website involves sending out email notifications or SMS notifications which can be quite costly for the product owner coupled with the fact that users do not always feel comfortable sharing their mobile numbers. Using email as a way to engage prospects and customers has seen a massive decline in recent years. Email messaging has lost the effectiveness it once had and click rates and open rates seem to remain on the decline. It seems that push notifications and in-app notifications are the new and enhanced ways of engaging and updating users as opposed to email notifications via web browsers. Research reveals that there have been instances where the push medium of notifications has delivered click-through rates of 40% with many users feeling that push notifications notify and engage users in a less intrusive manner.
Security Concerns?
‍If you're looking towards developing a digital solution that will require users to provide sensitive data and information such as online banking and fintech solutions, or healthcare apps involving medical data and personal medical history, a mobile app could be an optimal solution. Apps offer Touch ID, Face ID and Two-Factor Authentication such as using GPS to verify a user's location before allowing users access to sensitive information. At Appoly, we sandbox and encrypt data to isolate apps from each other to ensure that they are a secure option for storing personal user data.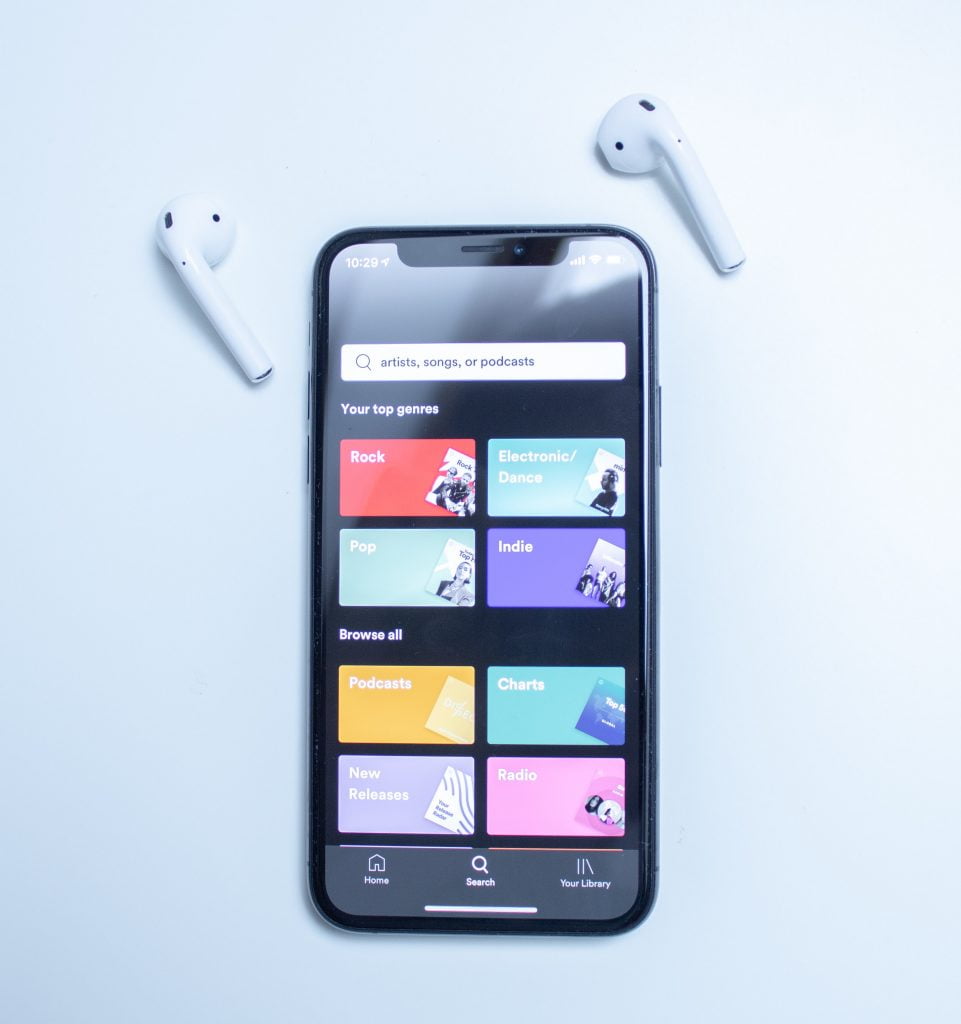 Start off with a website or a web app if you're considering the following:
Concerned about screen size
If you're aiming to develop a complex management system for internal staff in order to streamline processes, then a web-based product would be far more suitable in comparison to a mobile app as it is easier for users to analyse and enter complex data on a larger screen. Similarly, if you'd like users to be able to download and view PDFs and data collection forms then the benefits of a bigger screen on a web-based portal or system outweigh those of a mobile app product. For example, Appoly is building the 'Talent Engage' platform for leading IT recruitment agency Talent International, aimed at redefining the contractor experience. We came to the conclusion along with our client that a web app would be a more appropriate solution due to the fact that contractors will use the platform to enter large amounts of data and would require a larger screen size.
Budget Constraints?
Based on over a decade of industry experience, we have found that budget constraints often dictate whether a client will choose to develop a web-based MVP over a mobile app. If you're a startup with a new concept/idea and a limited budget then a web-based MVP or web app is a great first investment, enabling you to promote brand visibility and awareness before securing funding to invest in native app development.
Similarly, SME's who are focused on implementing digital transformation strategies but are limited by budget should start by ensuring their website is mobile optimised and user-friendly with attractive UI that promotes a consistent brand narrative before they look to invest in mobile app development. A phased approach towards implementing digital transformation will maximise return on investment.
User Acquisition
It is arguable that a website is far easier to advertise and link to elsewhere online, especially with tools such as 'Google Ads'. More than this, leveraging the power of SEO, for example, makes it far easier to promote your brand online as opposed to promoting a mobile app product, as the first point of call for searches is still mainly Google via a web page (web presence is vital). However, mobile apps and websites are not mutually exclusive and can certainly work together to build an overall brand identity, a multi-channel approach is desirable if your budget allows for this, therefore consider promoting your mobile app product using a web-based landing page to acquire users.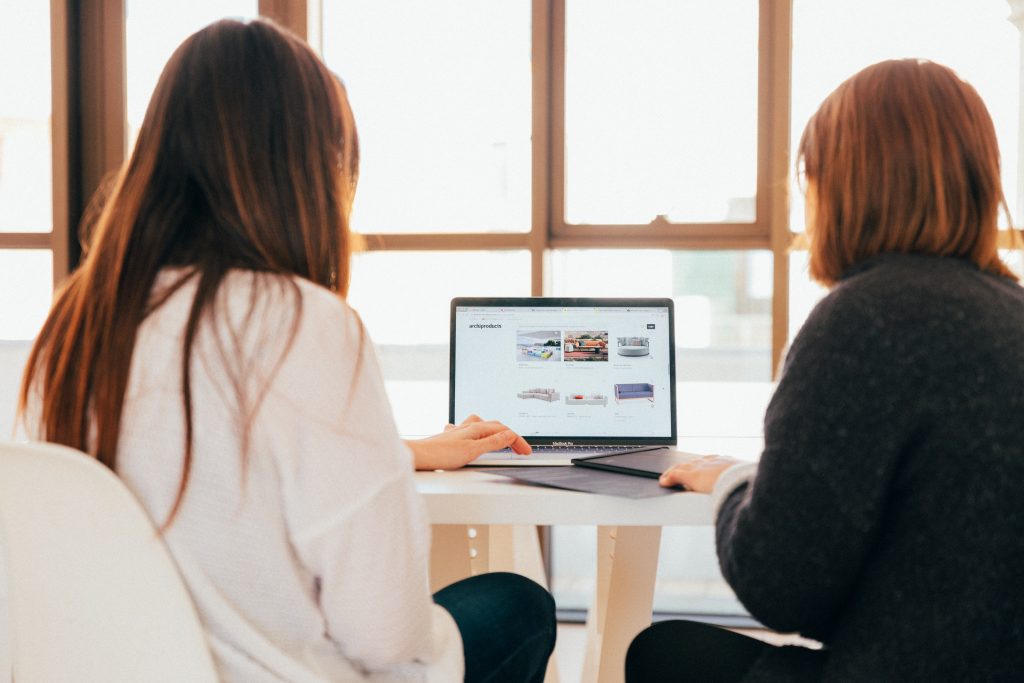 Whether you start by building a mobile app or a website will depend on the target market you're aiming to attract, the problem you are aiming to provide a solution to, and the features and functionality requested by your user base. A multi-channel approach will have the most desirable effect as websites or web-based platforms work effectively with mobile apps to promote strong brand identity, increase brand awareness and brand engagement, and ultimately offer a superior user experience.
Email for enquiries: georgia@appoly.co.uk